How it all began
In January 2013 I moved down to London and by February I had secured a one week Research and Development phase at The Royal Shakespeare Company Studio. The week involved four actors (two Deaf and two hearing), a musician and two interpreters. We played with different scenes from three different Shakespeare plays and worked on ways of translation, interpretation, presentation, process and forms of access. Out of this week came the idea of the ensemble.
Next thing, I arranged a weekend of play. It took place at The Unicorn Theatre in London. I'll be forever grateful to them for allowing us to use the space. I invited several actors along. Before we knew it, we had our ensemble.
It's changed and grown throughout the years but the ethos and aims are still the same. For more info on The DH Ensemble, our work and the artists involved please visit the website. And here's a taster below.
The work
Here's us on BBC's See Hear talking about our production People of the Eye
"An arresting, immersive and startlingly original piece of theatre. A beautiful, tightly choreograped spectacle ... something very special indeed. (A Younger Theatre)
See more about People of the Eye
Photo credit: David Monteith-Hodge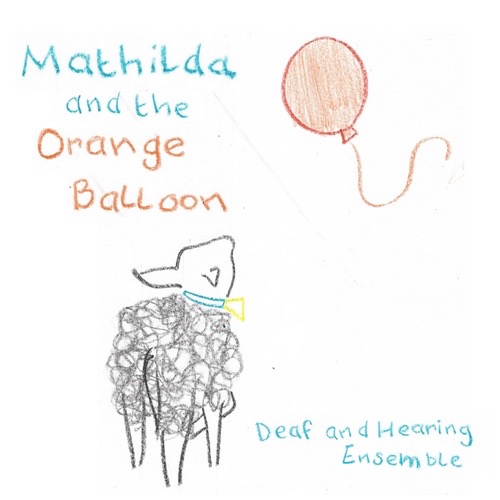 Mathilda and the Orange Balloon
A piece of outdoor theatre addressing themes of migration, cultural and physical differences, and social acceptance. Performed as part of Liberty Festival 2016
See more about Nodus Tollen
Photo credit: David Monteith-Hodge
by William Shakespeare
Distilled to the story of its two central characters, our Macbeth is the story of a couple's journey through shared ambition into isolation, madness and torment. It is claustrophobic and forensic with barely room to breathe.
See more about Macbeth
Photo credit: David Monteith-Hodge